final farewell

I couldn't post our last pictures of NZ without a quick flashback to Christmas Day frisbee golf in the park, led of course by Mr Stephen Ward. The boys were totally into the 18 hole course, but as I could only get my frisbee half as far as them I got fed up quite quickly!
Fran getting serious!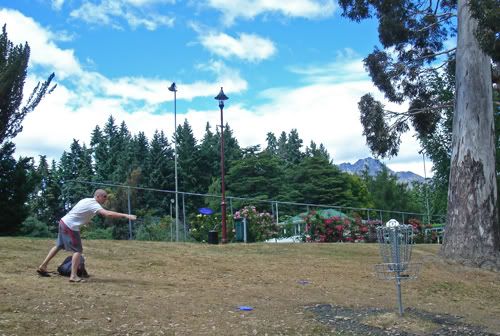 Steve hitting the goal - took us a while to work out what these chain baskets were for before we discovered the wonder that is Frisbee Golf.
Me trying to look like I know what I'm doing.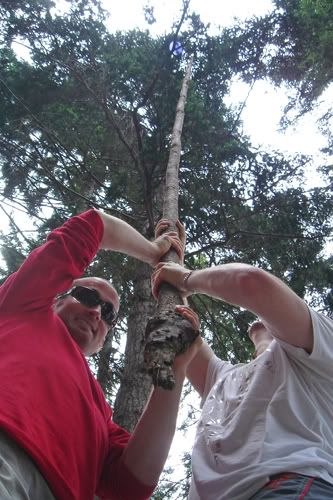 My favorite park of the day - Steve's frisbee well & truly wedged in a tree - that pole they're holding is about 15ft long!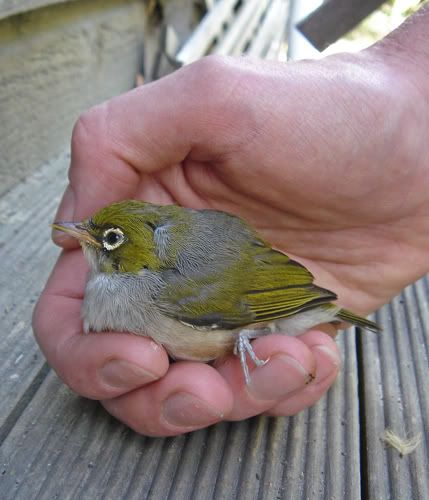 Finally up close & personal with a Silvere Eye - minescule & beautiful native birds.
Leaving dinner with our Chums - the lovely Blaire & Chris, and Marky Mark.
Last view of the Remarkables :(