...the end of NZ!

As our time in New Zealand was drawing to a close we decided we'd better get out there and visit some places still on our to do list. For New Years we headed up to Mount Cook to camp & walk for a couple of days.
Pretty nice backdrop for our first night!
Celebrating the New Year... well, 30mins early - we just watched to catch some ZZZs!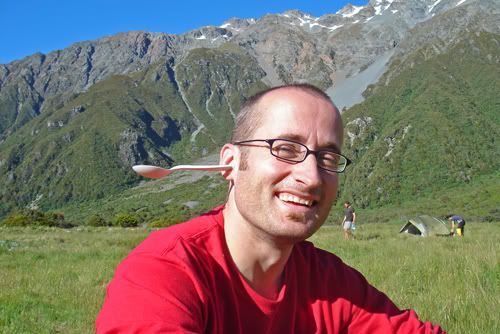 Fran attempting to cheer me up after a bad night's sleep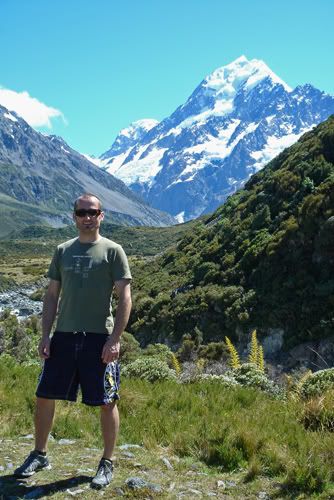 We walked up towards Mount Cook taking in the lush greenness and weird plants
The Mount Cook Daisy
Typical NZ Footbridge!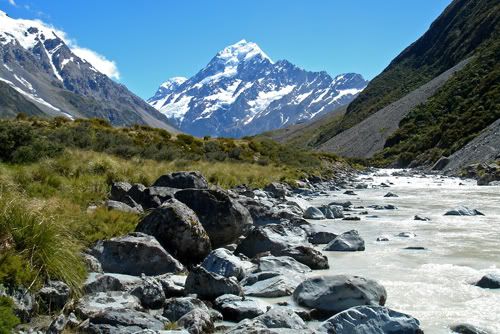 A nice little snack stop. Whilst we were walking in the boiling heat we marvelled at the number of Asian tourists wearing thick gloves and face covers - a really common sight when touristing on sunny days.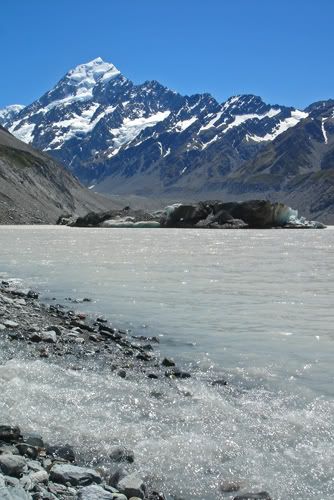 Lunch stop and a very cool view - literally watching icebergs as we munched our sarnies. We were out in the midday mid-summer sun and Fran sucked in the rays like a solar panel... only to shed his outer layer weeks later, looking like his had a rather nasty skin disease as we went through US customs!
We visited the Omarama clay cliffs as we drove back home - having seen them from the road on the way up we had no idea they were this impressive in person. Doves nest in the wall sides - makes for a rather surreal visit surrounded by massive walls of clay with the gentle cooing of doves descending into the cool still air.
Where's Fran?