beautiful bookshelves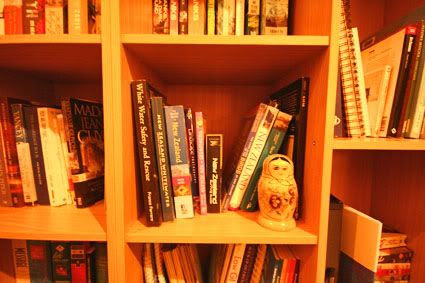 finally we got some bookshelves this week, I got quite excited to actually have our stuff out and not in boxes for the first time in a long time. our house is getting less chaotic and more peaceful. we're just waiting to have the mouldy carpet in our main bedroom replaced and we'll be able to move in fully. it's quite a hassle going back & forth between rental agents and landlords but I think we're just about there on having a well-ventilated non-mildewed home! the last tenants did not take care of this place.
so I have a job! the real deal, mon-fri 8.30-5 office job. it's at a propety agents as reception & admin and looks pretty friendly. it's on a long-term temping basis but if they like me it may turn permanent... office colours are black, white & red which I can cope with and amusingly are the same as NZONE colours so fran and I will be a cute matching couple when we're both working!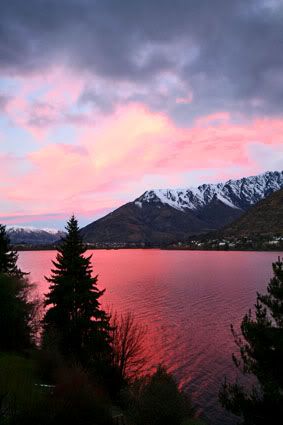 you may be getting a lot of balcony pics now that we're not travelling round much! I'll get some pics of inside our place up as soon as we're moved in fully. hopefully soon I'll have a weeny little camera I can carry around and snap anything that takes my fancy.
hmm, that wasn't very exciting was it? I have some art & musings to post soon... cheerybye!