escape from queenstown!
we took advantage of a bad weather day recently to escape from queenstown and get out into our surrounding countryside. we drove north through the cardrona mountains which look stunning in their summer grasses. mountains here aren't grazed so they're covered in beautiful long tussock grasses - the countryside is literally blushing with meadow grasses in golden yellows, rusty oranges, earthy red and pinks against the blue-green of the hills. the drive was wonderful both ways and I had to stop with this one picture or we'd have been pulling over every 5 minutes!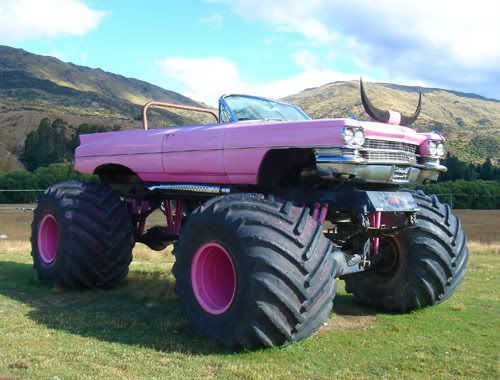 what else would you expect in a small winter ski village but a monster truck collection - including a candy pink cadillac and yellow school bus. made me chuckle for quite a ways afterwards I can tell you!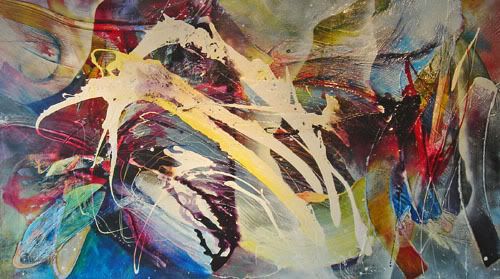 in wanaka we had a wander and found these gorgeous artworks filling a gallery - amazing colour compositions with printed elements, canvas cut out and pasted on, and thick thick thick layers of what looked like household oil based paints. interested me as I've been wanting to use household paints since someone gave me some to make them a painting which I did in methven. we chilled over chips & kebab, and coffee taking in the breeze, then a quick trip to puzzling world to tax our brains before driving leisurely back and stopping for a walk and grass seed fight on the way home (very itchy with grass seeds in your clothes I can tell you!!). visit my art blog for more and enlargenable versions of the above picture.