it's a white-out!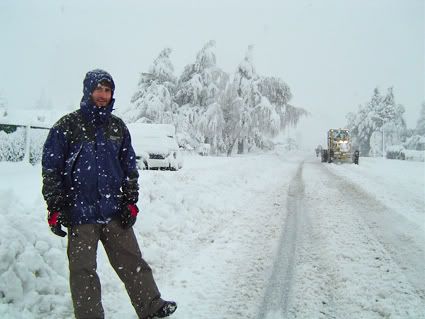 so here, as promised, are the pics from our recent snowfall. there was so much snow, loss of electricity & communications that yesterday some farmsteads still hadn't been reached and the rescue helicopters were going out to make contact. it's been a bit of a farce actually as much of auckland also had long power cuts - when one wire snapped cutting of the whole city's electric supply. tourists in methven have been getting a bit antsy being able to see the mountain with it's 90cm fresh snow but not get up there with the road being blocked and it also having an electricity cut due to a snapped wire.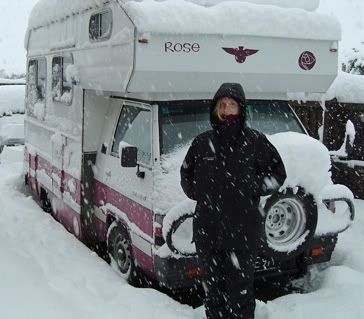 these first pics were taken in the morning while it was still snowing. rose is still sporting a fluffy white afro and snowed into the driveway. we went out again in the afternoon and had fun playing in the deep snow...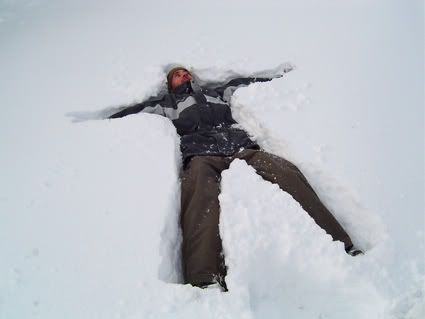 everything with any kind of flat surface was deep in snow and some porches were buckling under the weight of it.
there was quite a lot of fun to be had relieving snowy trees of their load. the huge snow piles at the edge of the road are currently being cleared and taken in big trucks to get dumped outside of town!
fran and I went learning circle crazy yesterday over coffee and assessed both of our lives and the thing we want to happen which aren't or just need some adjusting. (the learning circle is a tool from st thomas' church to help you learn from events & make constructive plans). fran's stuff was mainly involving extreme sports and mine mainly time with god and time doing art. it was really useful and will help us when we get to queenstown and are doing new & different things with our time.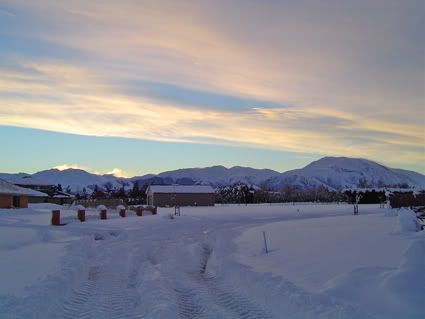 sunset over the hills.