He knows what He's doing
a week ago we moved into our house, and it's grrrreat! here are some photos...
it's on the back half of a section, so we have a long drive down the side of the front house. it's an L-shape, with our 2 bedrooms backing onto the drive and the living space sticking into the middle of the garden, which is really nicely paved with climbing plants around the house. the living space is really airy with a log burner and lots of floor to ceiling windows and 3 sets of double doors which open onto the front porch and back veranda, where the monster gas BBQ is!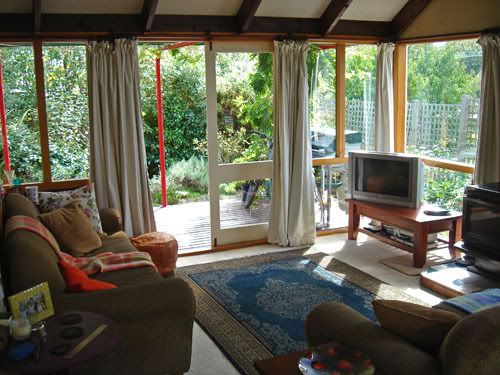 the only downside is that we're now the opposite side of town to the dropzone so fran has a 20-25 min drive to work instead of 10-15, but it does mean 5 mins walk from our house are trails into gorgeous native beach forest in the hills you can see behind the house (top photo). we're also surrounded by birds, including the bellbird which has a beautiful tropical sounding song which is a very new zealand sound to me. oh yes, and we have masses of sun! you can sit on our veranda sofa and soak up the rays even in winter :) I have to say God really knew what He was doing with this one, so thanks for your prayers. and the icing on the cake, this afternoon we went to the salvation army shop and got a super-kingsize bed & base with delivery for the bargain price of $200... finally fran and I get to sleep on the same bed, and in peace! the mattress had been in the shop for about 2 1/2 hours and someone came in 15 mins after us wanting it - nice timing God!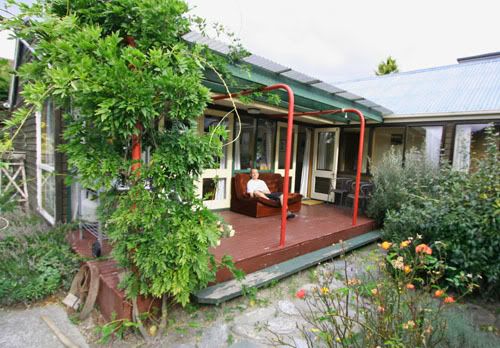 whilst it was all change I decided to lop off my locks and get rid of all my damaged hair... I'm not as mardy as I look in this picture, I like it - honest! actually, my mum had this hair cut at the same age and we look really similar! and for those of you who've known me long enough you'll notice my natural hair colour's now lighter and at the age of 27 my eyebrows finally match my hair!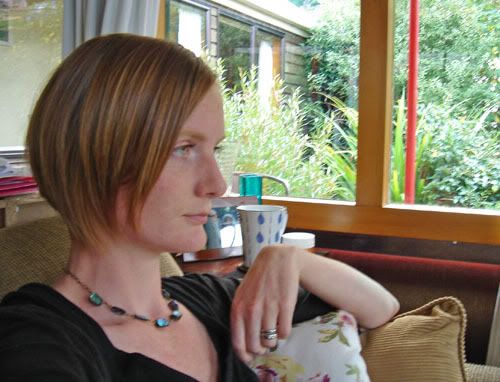 and just to finish off, a few pics from an evening trip fran and I did out to moke lake to cook dinner camp-stove stylee, have a walk and soak up the atmosphere.
the scenery is quintessential new zealand to me!