snow!
yep, it's been snowing down to lake level today, though not sticking. fran and I have enjoyed a nice day together and now the log burner's roaring and warming up our place. colours are changing with the seasons and the gorgeous purpley-blues of the mountains with contrasting golden-rusty tussock grasses are gracing our presence - I much prefer them to the summer colours.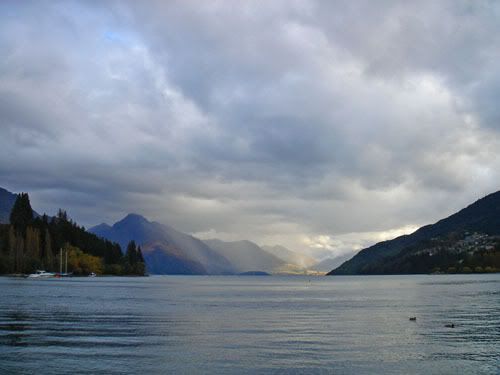 I've been developing my DIY skills this week, firstly by taking apart one of our bed bases for under our giant mattress to salvage (without damaging) the gorgeous covering material (see below) and remove the springs before re-upholstering the base so our bed is now level! I also extended my art desk (below below) and have been putting up hooks etc round the house. now I can drill, screw, nail, saw and jigsaw, not to mention prizing out about a zillion staples from the aforementioned bed base!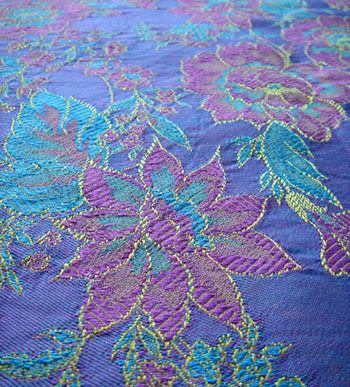 they had the art of mattress covering sorted in the 70's
spacious & well light, and next to the log burner!
I'm loving the location of our place. to get in to town is a 30 minute walk through native bush, down (or up) next to a steep gorge/creek bed and then along the lake shore. I get to pick blackberries, have bolshy fantail birds display at me and take in the beauty of the forest & water. here's a photo of where we are in relation to the lake - queenstown and our old place would be to the left in this photo.