27 and just got my first mix tape...
phew, finally landed, home, and on my own. a 26 hour journey and quite a few coffees got me from austin to christchurch, a bus to dan & emma's new (fab) place and a nice hot bath and a cup of tea and being back in the same timezone as fran felt great. not having slept on the journey, nine episodes of the O.C. kept me awake for the rest of wednesday and then my parents arrived on thursday from england. flukey timing had my parking rose up next to the runway as mum and dad's plane taxied in to the gate and a wildly waving hand in one of the windows confirmed they'd seen me! then a 2 day drive back to queenstown in rose, a couple of easy days getting over jetlag and having some family time, and mum & dad are now off in rose for a week and a half and fran and I will actually get to catch up on what was an amazing trip!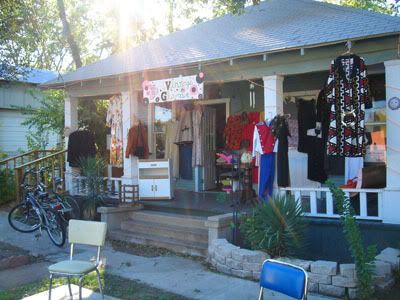 vintage funk south of the river
not sure how much I can tell you as my head's still spinning and needing to process lots of different things. it was great to see much loved and missed friends, and get to spend more time with people I've met briefly and meet new people. we had a great mixture of visual/fine/graphic artists, writers/poets, musicians, vj's, sculpters. here are the photo highlights...
brain(spirit)storm photocall
larrrrrge art stores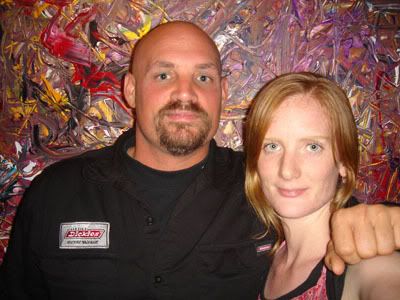 one of my most favorite people in the world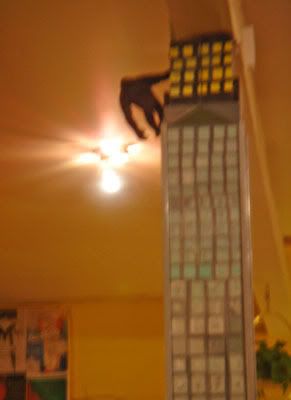 coffee house art installations
inescapably funky cars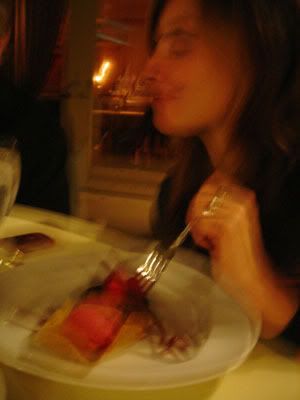 birthday dessert at the table of the stars @ four seasons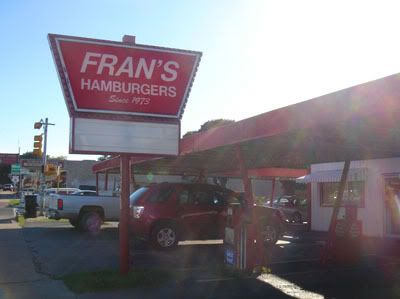 and reminders of home...
and whilst I was away fran made me a CD - my first ever compilation from a boyfriend(husband!). remember guys - it's ALL about the little things ;)
back soon with words...